3iSpreader Accessories
The 3iSpreader is complimented by a line of accessories that allow our spreader to work correctly.
T-Pins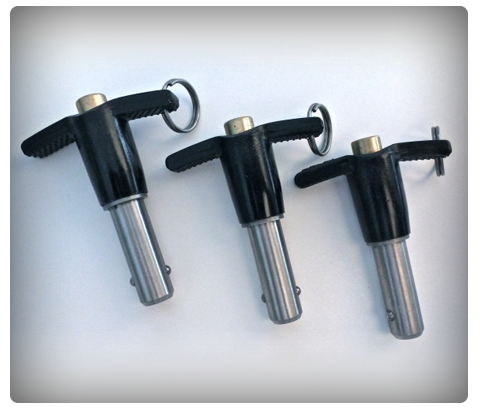 Securely connects the 3iSpreader to the 3 feet of every standard Ronford tripod. A quick release solution that is solid and safer. These pins will NEVER fall off unexpectedly!
3iSpuds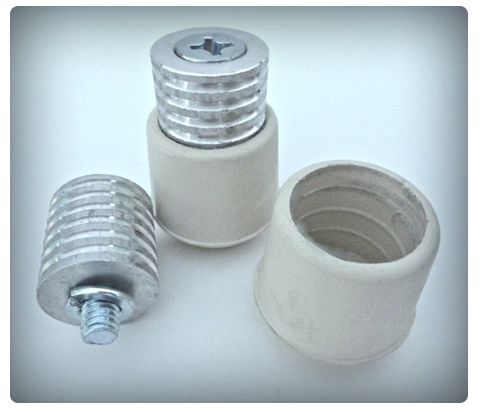 3iSpud - An round aluminum spud that replaces the usual pointed spikes and connects to rubber tips or the STG connector. Fits any standard 1" rubber tip ( like Shepherd #3205 Rubber Leg Tip ) and NOT a crutch tip. This combination of 3iSpud and rubber tip is stable and wobble free. Get them at Amazon, Home Depot, Lowes or any hardware store.