What is the 3iSpreader?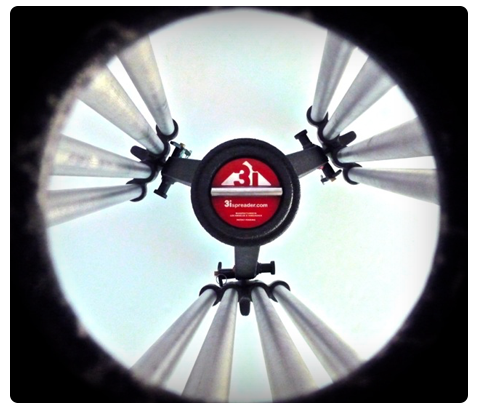 The 3iSpreader is a specific design for a specific product, fitting the world's most popular tubular metal tripod and solidly attaches to those legs in the most reliable connection ever.
Our spreader provides an adjustable, three legged connection device that holds the three feet of a tripod together so that the legs will fold up or down while remaining securely attached.

The 3iSpreader finally solves the problems that conventional spreaders create. It securely connects the 3 feet of every standard Ronford tripod with 3 quick release T-pins. No more bungee cord loops. It also introduces the 3iSpreader system by replacing the Ronford spikes with 3iSpuds that allow the tripod to rest on 3 rubber tipped feet and not on a floor level, metal spreader. No more spikes and no more scratches.